Susan Hill (1942- ), prolific and versatile British author, is best known for The Woman in Black (1983), a full-length ghost story that was adapted for the stage and has become one of the longest-running plays in British theatrical history. Hill rose to prominence as a serious fiction writer when she won the 1971 Somerset Maugham Award for her novel I'm the King of the Castle (1970). In addition to novels and ghost stories, she has also written many radio plays, children's books, short story collections, autobiography and a crime fiction series.
An only child, Hill was born in Scarborough, daughter of to an RAF serviceman, and a self-employed dressmaker. When she was sixteen, the family moved to Coventry, where her father did white-collar work in an aircraft factory. A precocious writing talent, Hill wrote her first novel The Enclosure (1961) while still at grammar school. It tracks the collapse of a marriage and, because of Hill's young age, caused a stir in the press ('Schoolgirl writes sex novel!' shrieked the Daily Express). Her headmistress told her, 'You have brought shame and disgrace on to this school' (interview with Robert McCrum, The Observer, Sunday 16 January 2011). She read English at King's College London, and, upon graduation in 1963, her second novel appeared. Do Me a Favour is a dispassionate dissection of isolation, loss and detachment in a middle-class relationship. According to the author, the novel 'sank under a bombardment of appalling reviews' (interview in The Observer, 26 November, 1972).
After University, Hill worked as a literary critic for five years for the Coventry Evening Telegraph, then became a full-time writer, literary journalist and broadcaster. Between 1968 and 1974 Hill wrote what she has termed her 'serious' books: the novels Gentleman and Ladies (1968); A Change for the Better (1969); I'm the King of the Castle (1970; Strange Meeting (1971); The Bird of Night (1972) and In the Springtime of the Year (1974).
Gentleman and Ladies deals with sickness, spinsterhood and the narrow horizons of the aging inhabitants of the village of Haverstock. Reviewers admired its tautness and precise observation. James Brockway later commented that, 'for all its deft compassion', it already possessed the two main ingredients of Hill's subject matter, 'cruelty and death' (Books and Bookmen, June 1974).
In I'm the King of the Castle Edmund Hooper, an 11 year-old schoolboy, lives with his widowed father in Warings, a dark gloomy house on the outskirts of a small village. The relationship between father and son is an uneasy one. Mr Joseph Hooper decides to engage a housekeeper, the widowed Mrs Helena Kingshaw, who has a son, Charles (also 11). Edmund, a strange, secretive child, does not want them to come; he must be king of the castle:
"It is my house," he thought, "it is private, I got here first. Nobody should come here."

Still, he would not give anything of himself away, the other boy could be ignored, or evaded, or warned off. It depended on what he was like. All sorts of things could be done.
The novel is an account of the reign of terror that Edmund inflicts on Charles. Although able to stand up to Edmund physically, Charles has no effective answer to his persecutor's relentless bullying, which pinpoints his fears (moths, crows, claustrophobia) and exploits them. The sadism with which the one plays on the other's weaknesses is horribly convincing. I'm the King of the Castle invites comparisons with William Golding's The Lord of the Flies in its depiction of trapped children struggling for power and survival.
Hill has described I'm the King of the Castle as:
a novel about cruelty and about the power of evil, which can possess even a young child: about a victim and a tormentor. But most of all it is about isolation and the lack of love. No one in the book is loved, gives love, or feels its redeeming power. Hooper is all that he is because of that fact, and makes Kingshaw suffer as a result of it; lack of love has made the adults selfish, insensitive, blind, stupid   [Afterword in Penguin 1989 edition].
When Charles Kingshaw describes his feelings of isolation and frustration, they will resonate with misunderstood young people everywhere:
He saw that they did not really know him, not any of them, they had been completely unaware of everything he thought and felt, quite ready to believe Hooper's lies and complaints. To Kingshaw, the lies were so crazy, so blatently unlikely, he thought anybody must see through them. But they did not, they knew so little of him that they would believe anything. Kingshaw felt himself more than ever removed from them. Locked up in himself. You thought they knew you, and saw all the reasons why, but not even his mother knew. When she looked at him, she saw some other person. She didn't know what was inside his head, she had never known anything at all that was true about him.  (p.130)
But the fateful circumstances of Charles's own life, and the chilling prospect of becoming Edmund's step-brother and school-mate, eventually send him over the edge and result in his tragic suicide.
I'm the King of the Castle has been a set book on GCE / GCSE syllabuses for many years; Hill receives 'a great deal of correspondence about it'. The book generates 'heated classroom exchanges', particularly about whether Kingshaw's suicide is realistic or not. The author feels that it is 'inevitable' and that, in real life, 'children have [killed themselves], children do and, tragically, on even less provocation'. The novel splits people: many 'dislike it very much. But others have said 'that's what it was like for me. I knew a boy like that. It made me realize I haven't been alone.' Hill reflects that this is an important purpose of the novelist – 'to make some people realize that they are not, after all, alone' (quotes from  Afterword p.226).
The darker side of Hill's later work is informed by tragic events in her own life. In 1972 her fiance, David Lepine, the young organist at Coventry Cathedral, died suddenly of a heart attack. In 1984, Hill's second baby, Imogen, was born prematurely and died five weeks later. In the Springtime of the Year (1974) is a semi-autobiographical novel about loss and describes the sense of loneliness and isolation felt by the main character, Ruth, following the sudden death of her husband.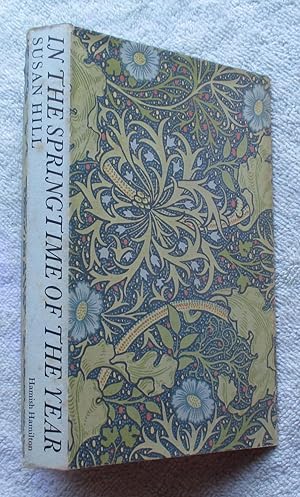 In 1975, after she married Stanley Wells, a Shakespearean scholar, Hill stopped writing novels and concentrated on having a family. She continued to write radio plays and had a brief scriptwriting stint for The Archers. Miss Lavender is Dead (1970), an adaptation of Gentleman and Ladies, is the first of a long series of plays produced by the BBC. Although technically conventional, Hill's radio plays make skillful use of the medium, particularly in their characters' frequent awareness of forces outside themselves. In his chapter on 'Radio Writers' in Contemporary Dramatists (1988), David Wade writes: 'there is something cool and deep about Miss Hill's work. Like a river under trees'. Her older radio plays are collected in the volume The Cold Country and Other Plays for Radio (1975).
Hill did not return to fiction until The Woman in Black (1983), a full-length ghost story in the Nineteenth Century tradition of Dickens, Wilkie Collins, Henry James's The Turn of the Screw and the later stories of M. R. James, which meant that it was strong on atmosphere, weather and place and had a ghost of a human being, with a purpose. The novel is often referred to as a 'pastiche', but critics such as James Procter have praised its 'compressed prose', 'nuanced characterisation' and ' clever use of silence and the unsaid', which ' suggest that this is also very much a modern novel about modern times' (http://literature.britishcouncil.org/susan-hill, 2009). The Woman in Black also taps into modern anxieties about children and their safety. Like I'm the King of the Castle, it is a set English text in schools.
The title of Henry James's The Turn of the Screw, comes from a comment from the narrator's friend, Douglas, who has been listening to a companion tell a ghost story one Christmas Eve, and reflects on the fact that it has involved a little boy: 'the child gives the effect another turn of the screw' – because a ghost story involving a child is peculiarly unsettling, or horrible. In The Woman in Black Susan Hill 'derives her supernatural frissons from the characters' feelings – and our feelings – about children' (John Mullan, The Woman in Black, The Guardian Book Club, February 2012).
In the novel Arthur Kipps, a young solicitor, is sent to the remote Eel Marsh House to deal with the estate of a recently deceased client, Mrs Alice Drablow. Mr Bentley, his employer, tells him that Mrs Drablow was made a widow early in her marriage. Arthur asks if she had children.
'Children.' Mr Bentley fell silent for a few moments, and rubbed at the pane with his finger, as though to clear away the obscurity.

'According to everything we've been told about Mrs Drablow,' he said carefully, 'no, there were no children'.
Blanketed in mist on the causeway outside Mrs Drablow's old home, Kipps hears the noise of a pony trap, a shrill whinnying of a frightened horse and then 'another cry, a shout, a terrified sobbing – it was hard to decipher – but with horror I realized that it came from a child, a young child.' This is a haunting that will drag Kipps into sharing the feelings of those who have died. The ghost story concerns Jennet Humfrye, the eponymous woman in black, whose child has been killed, and whose hatred and madness over this loss has made her a malevolent force towards all parents and filled her ghost with a desire to inflict similar misery on them. The grief and craving for revenge must be released or she cannot find resolution and peace on either side of the grave.
Hill went on to write further ghost story novellas: The Mist in the Mirror (1992); The Man in the Picture (2007); The Small Hand (2010) and Dolly (2012). She has also edited ghost story collections for Hamish Hamilton (1983), Longman (1990) and Walker (1990).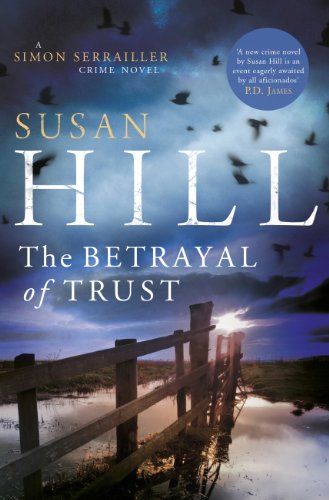 Mrs De Winter (1993), a sequel to Daphne Du Maurier's Rebecca, further demonstrated Hill's ability to work within and beyond traditional literary styles and conventions, as does The Various Haunts of Men (2004), the first in a series of detective novels featuring the cultured detective Simon Serailler, a serious painter as well as crime-solver, set in the cathedral town of Lafferton. Hill is more interested in relationships than plots, particularly those in families, and her warm depiction of Simon's sister, Cat Deerbon and her family's loving home, is an antidote to Warings in I'm the King of the Castle. Hill has said that the series represents her 'contemporary fiction, where I look at the world as it is' (interview with Robert McCrum, The Observer, 16 January 2011)' and she uses the crime story framework to explore social issues. For example, A Betrayal of Trust (2011) is an examination of society's often contradictory responses to mental infirmity, terminal illness and euthanasia.
In all her various writings Hill demonstrates an empathy with her characters and she is always interested in morality:
Edna O'Brien says all we ever write about is love and death, but I think there's also good and evil, and I write about all four, and it's always interesting. I certainly keep writing about the same characters: the evil one, the misfit, the powerless one, the coward. The power struggle between the powerful and the powerless. I just write about them in different ways.
(quoted in interview with Hadley Freeman, The Guardian, Saturday 18 October 2003)
Hill has also written three collections of short stories – The Albatross (1971), which won the 1972 John Llewelyn Rhys Memorial Prize, A Bit of Singing and Dancing (1973) and The Boy Who Taught the Beekeeper to Read (2003). The latter contains some of her most lyrical prose, as in this description of the boy in the title story:
He had emerged out of the shimmering white gold of the mid-afternoon high summer garden into the deep green cool, a thin boy with arms and legs as greenish pale as peeled twigs.
The author's similes often give form to the intangible: in Need from the same collection, 'Ma was in pot-banging mood. You could have put a match to the fury in the air'; in Mrs De Winter, a telephone conversion is described as 'Silence. Then a faint voice, a lot of crackling, as if the words were alight'. Weather frequently inspires simile: 'The frozen sleet was driven like pine needles into his face' (Antonyin's, in, The Boy who Taught the Beekeeper to Read); 'the sky bulged with pigeon grey clouds' and 'the rain slanted like pins across the hills' (Mrs De Winter).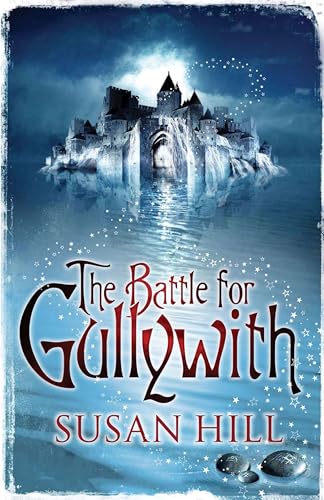 Hill's sixteen books for children include Can It Be True?: A Christmas Story, which won the the 1988 Nestlé Smarties Book Prize Gold Award in the 6-8 years category. The Battle for Gullywith (2008), aimed at older children, features another remote haunted house; this time with the tangible (water, stones) taking on vengeful characteristics.
In a career spanning more than fifty years, Susan Hill has published over fifty books. Her work attracted most critical attention during her 'serious' phase (1968-1974), when she was a 'significant figure on the English literary scene' (Catherine Wells Cole, Dictionary of Literary Biography: British Novelists since 1960; 1983). Perhaps she has been underestimated because she makes it look easy. As one critic puts it:
'Hill's style is clear and the structure of her work is simple. Her novels are a paradox, easy to read yet profound in exploring our complex behaviour and the universal problems we encounter—death, war, seclusion, even madness' (Mary Jane Reed: Recommended: Susan Hill, English Journal, Vol. 72, No. 4, April 1983).
 Since the 1980s, as her ghost stories and detective fiction have reached a wider public, she has continued to receive positive reviews, without quite becoming a household name in the same way as P. D. James or Ruth Rendell.  She was closely involved in the making of 2012's popular film version of The Woman in Black starring Daniel Radcliffe. A keen user of Twitter, Hill has many high-profile literary friends such as Stephen Fry, Jeanette Winterson and Salman Rushdie. She runs her own publishing company, Long Barn Books, from her home in the Cotswolds. In recognition of her services to literature, Susan Hill was appointed Commander of the Order of the British Empire (CBE) in the 2012 Birthday Honours.
There is one full-length critical study of Susan Hill's writing: Anna Lukianowicz's At odds with the rest of the world : characters in Susan Hill's early fiction (1994) and a student guide: Margaret Reynolds and Jonathan Noakes: Susan Hill : the essential guide to contemporary literature, 2003. Elsewhere, there are chapters on Hill in Twentieth-century women novelists by Thomas F Staley (1982) and Contemporary British women writers : texts and strategies by Robert E Hosmer (1993).
2012